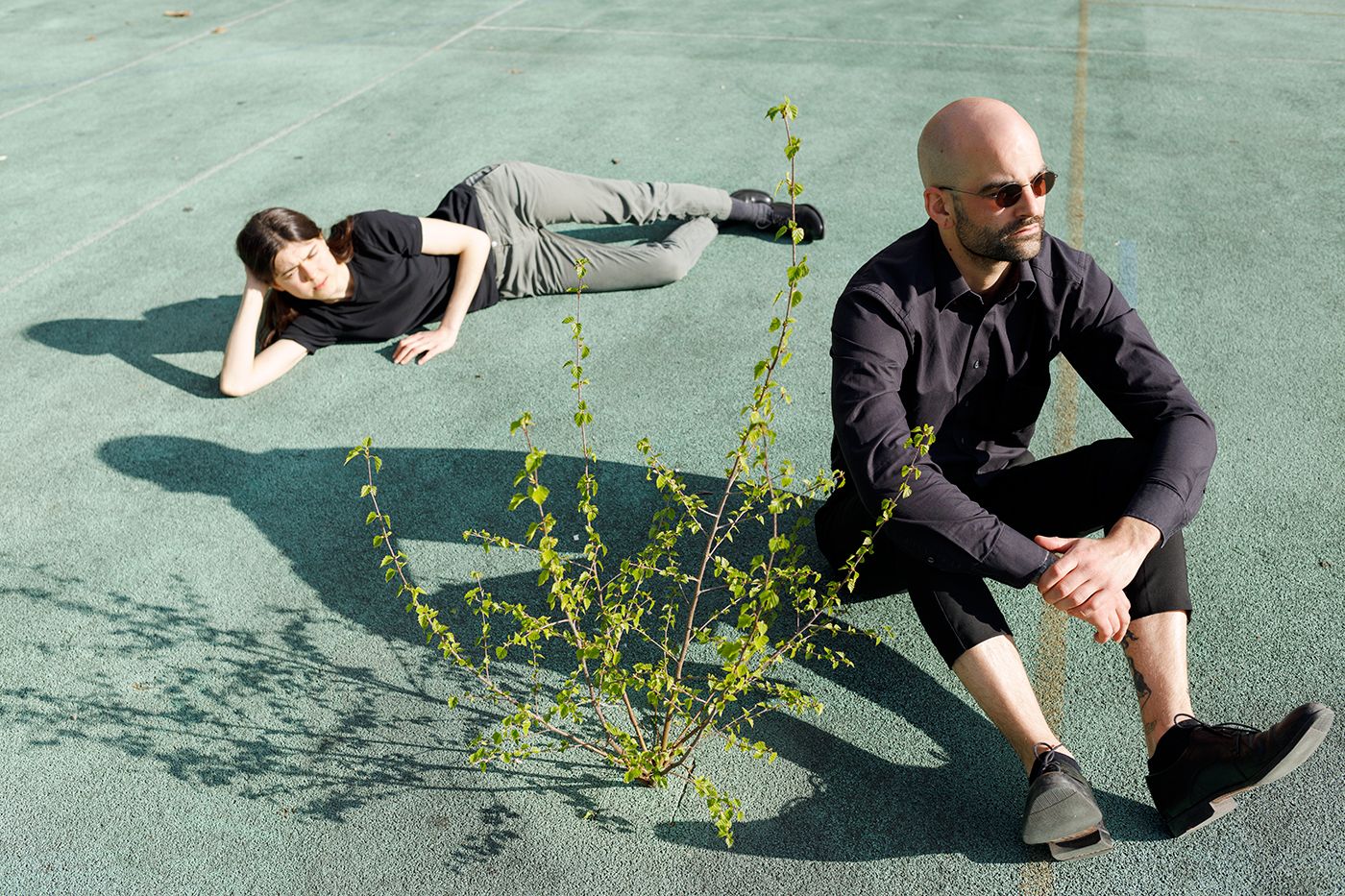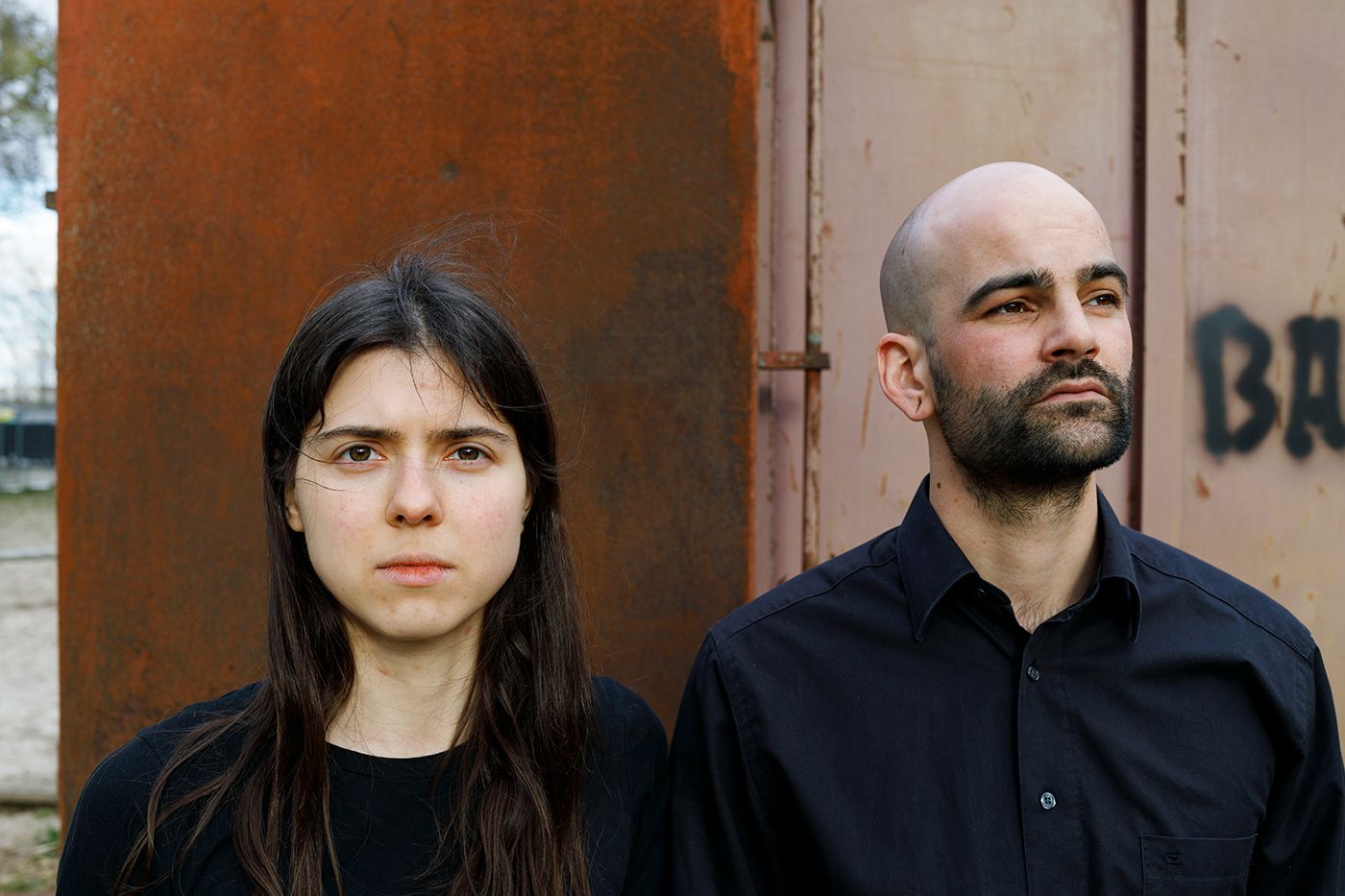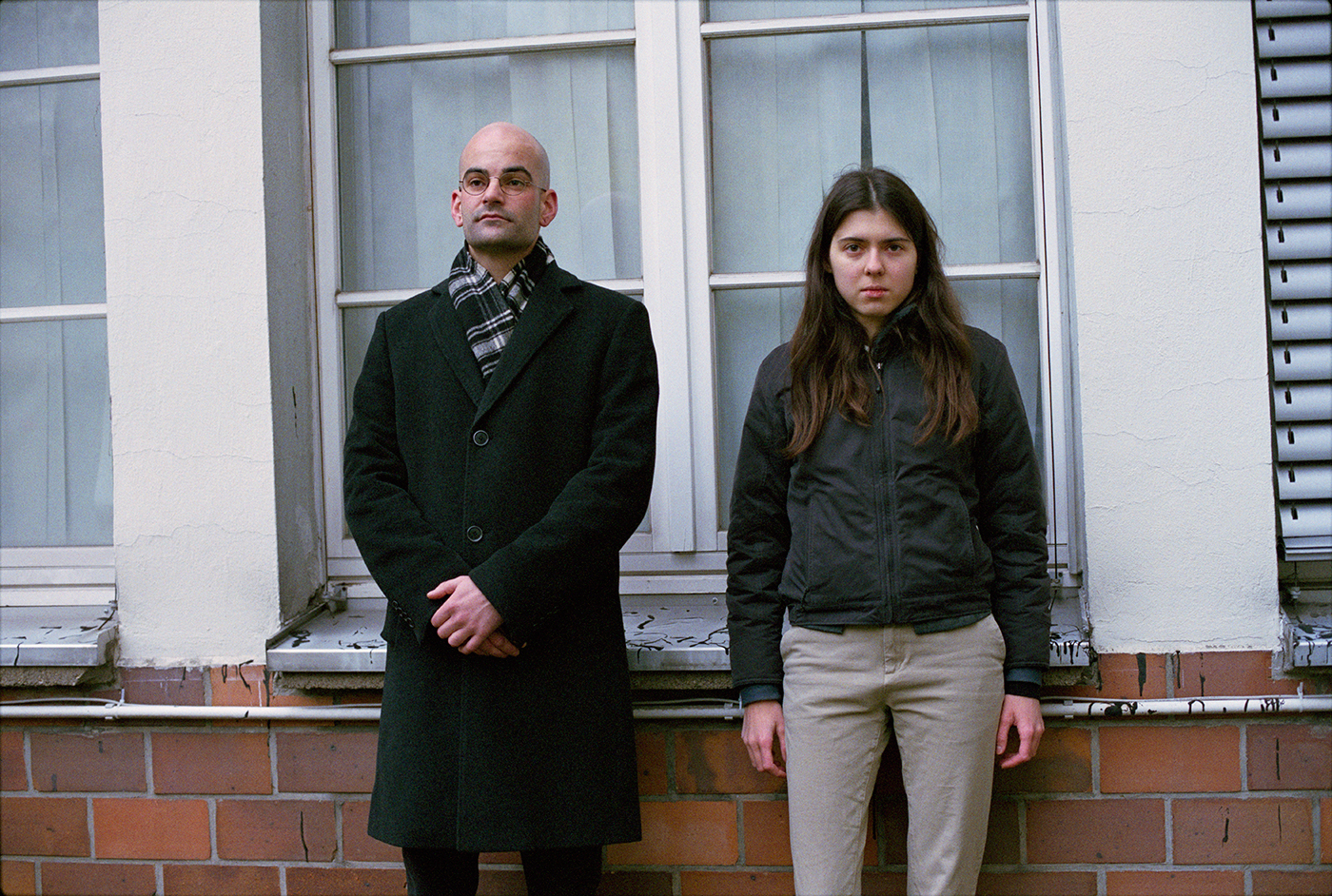 (duo photos by Carina Khorkhordina)



Eric Bauer — modular synthesizer, electronics, objects, electric guitar
Carina Khorkhordina — trumpet

Carina Khorkhordina on trumpet and Eric Bauer on electronics/electric guitar are both autodidact musicians active in the field of improvised music. The duo started in early 2018 in Berlin and is exploring an extensive variety of possibilities, from transparency of small sounds and microscopic changes/disturbing silences to loudness and density, pushing each other into unknown territories and each time taking risks. The duo has a complementing/oppositional setup of Eric's wide range of instruments — analog modular synthesizer, sampler, objects, elements of percussion and strings, electric guitar and Carina's trumpet on the other side. They have regularly collaborated with other musicians and artists (among them Burkhard Beins, Emilio Gordoa, Axel Dörner, Tony Buck, Ilya Belorukov, Lena Czerniawska) and, aside from the duo activities, are playing together in such bands as Slurge (with Wolfgang Seidel on electronics and Burkhard Beins on electric bass), Textet (with Antti Virtaranta on electric bass and Samuel Hall on drums) and Model Infinity Through Listening and Action performing compositions by Andrew Lafkas.
The duo has released their debut tape on tmrw> label in 2019.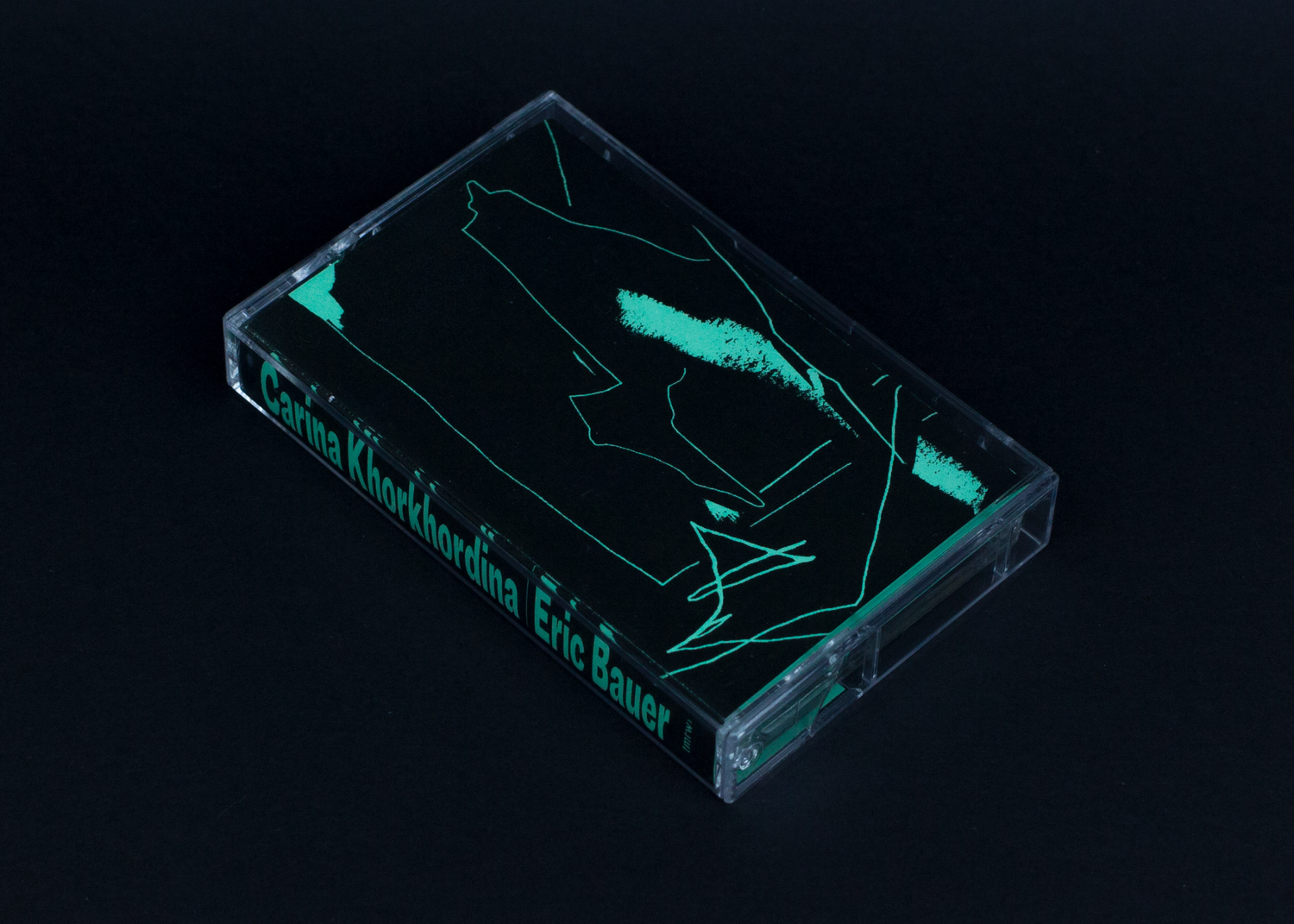 C-50 ferro tape
recorded live at Petersburg Art Space, Berlin on 03.11.2018 (side A) and 31.05.2018 (side B)
recording, mixing and mastering by Adam Asnan (aa-rec.net)

Carina Khorkhordina — trumpet
Eric Bauer — modular synthesizer

Order tape from trmw>
Listen and download digital files at AA-REC



Eric Bauer – electronics, objects & Lena Czerniawska – live drawing & Carina Khorkhordina – trumpet
at Labor Sonor, January 20th 2020, Berlin

live at Hošek Contemporary, Berlin
July 3rd 2019
recorded by Adam Asnan (aa-rec.net)


TEXTET
Eric Bauer — electric guitar
Samuel Hall — drums
Carina Khorkhordina — trumpet
Antti Virtaranta — electric bass
live at Loophole, Berlin
June 26th 2019




SLURGE live @ Superbooth 19, Berlin
Eric Bauer — guitar, electronics
Burkhard Beins — bass
Carina Khorkhordina — trumpet
Wolfgang Seidel — electronics
May 10th 2019

live at laborneunzehn as part of Cluster series
October 28th, 2018

Eric Bauer - electronics, objects
Carina Khorkhordina - trumpet
live at Kék Ló, Berlin, June 15th 2018

Eric Bauer - electronics, objects
Carina Khorkhordina - trumpet
live at Noiseberg, April 1st 2018
Berlin

Eric Bauer - electronics, objects
Lena Czerniawska - drawing
Carina Khorkhordina - trumpet
improvised performance at Hošek Contemporary (Motor Ship Heimatland), Berlin, August 22nd 2018
filmed by Zarina Kodzaeva